SCRAMBLE OLD SCHOOL T-SHIRT – BLUE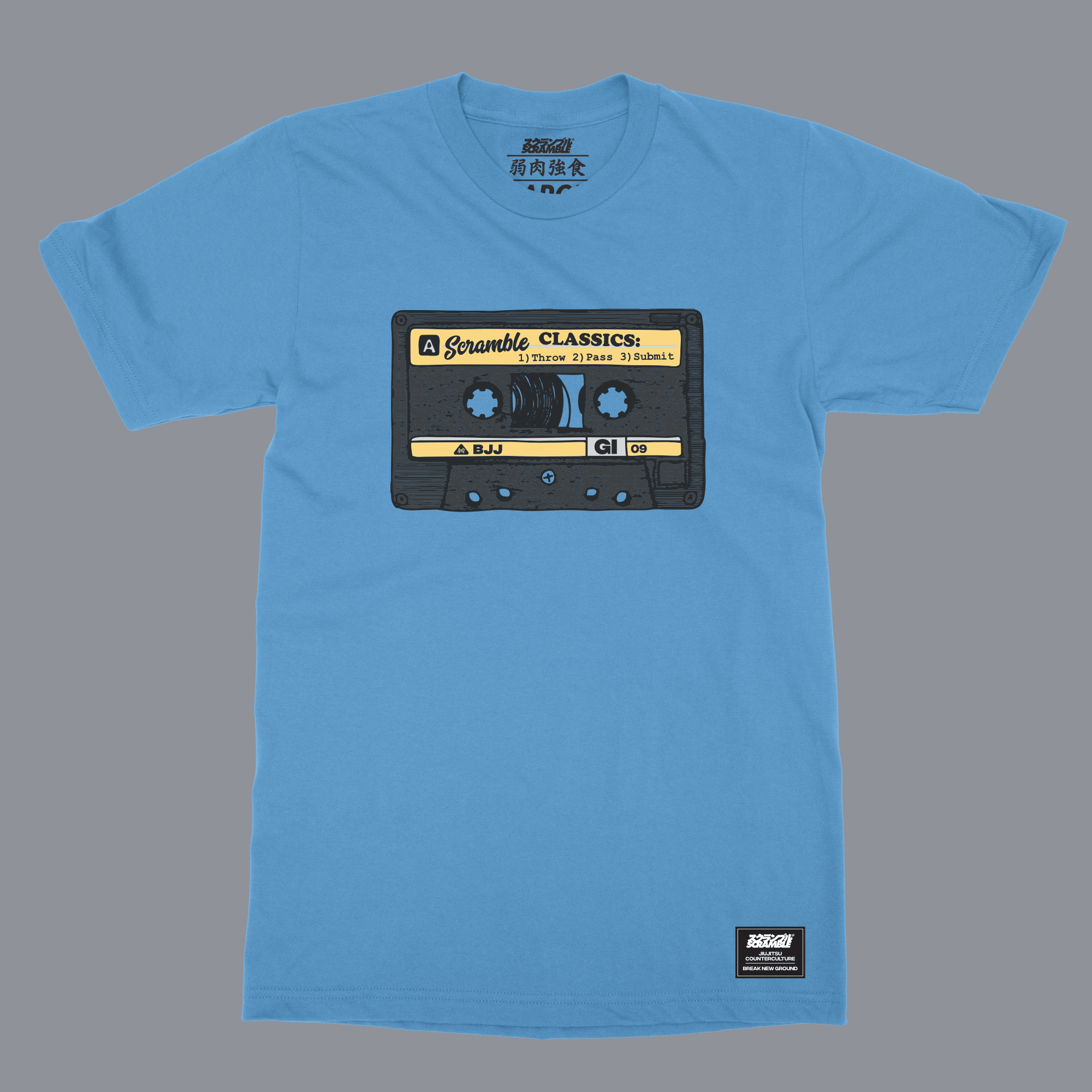 SCRAMBLE OLD SCHOOL T-SHIRT – BLUE
Summer 2018 – Drop 1

Made in EU

100% cotton

Flippin' awesome
When I was 14 I made a girl a double sided mix-tape. Side A was happy, Side B was sad songs. The curation of the tracks took me weeks and I had to wait for certain songs I didn't own to get played on the radio, which required more patience than I'd imagine I was capable of at 14 years of age, had it not been for hormonal motivation. I gave her the tape after hanging out one evening after school, and eagerly awaited her feedback… confident in the knowledge that each track delivered a significant message that would culminate in her reaching the dizzy realisation that she should be madly in love with me. When I next saw her I remember my hand shaking slightly and feeling a little bit sick in anticipation.
I asked her what she thought of the tape.
She told me it was "alright".
I didn't make any more mix tapes for girls after that.
This tee is 100% cotton with a water based ink, for soft hand feel etc. Regular fit, but if it's too loose, just tighten it up by putting a biro pen through the hole and turning clockwise. Geddit?
*Please note the image is a representation only, actual shirt may differ slightly (and is actually more awesome, we just haven't taken a photo of it yet.)